Surprising Health Benefits of Yoga That Will Make You Want to Start Practicing Today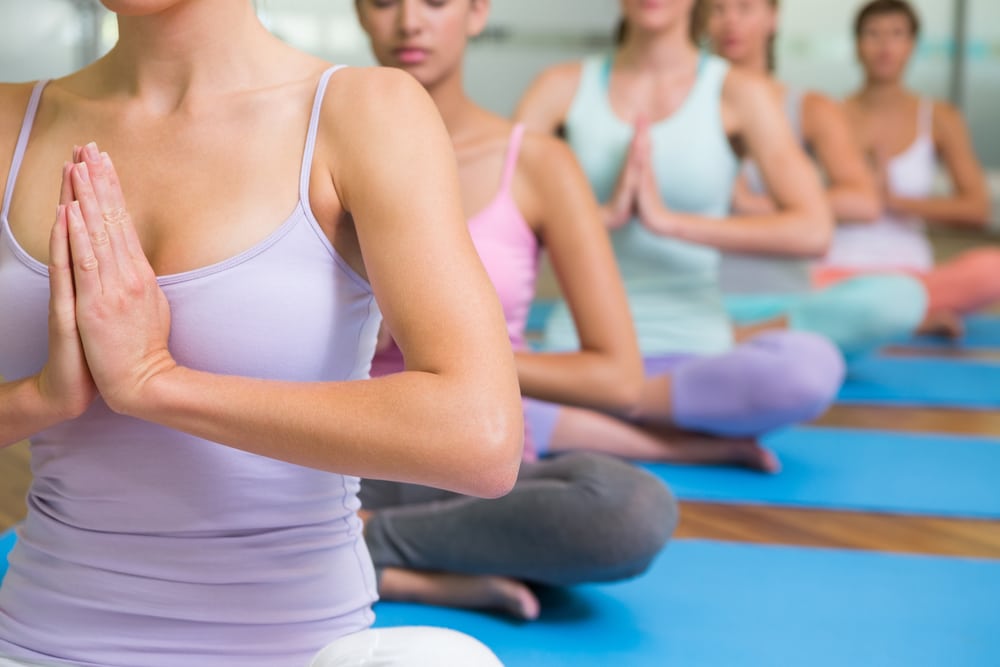 As much as 9.5 percent of adult Americans (21 million) practice yoga, according to the National Institute of Health. As the number of yoga practitioners in Solana Beach yoga studios continues to grow, more studies are showing that yoga has a number of physical and mental benefits. Just as its name says when translated from Sanskrit, this practice truly encourages the union of the body and mind.
Increased energy levels, better mood, enhanced cardiovascular health, and improved strength and flexibility are not only the advantages of hiring a personal fitness trainer to help you stay fit; these are also the benefits that those immersed in yoga can experience on a daily basis. The story doesn't end here. By encouraging relaxation and boosting self-esteem, yoga is effective in improving mental, cognitive, emotional and psychological health.
There are also some surprising benefits you may not be aware of that may rush you into the best yoga studios in the area. Read on!
Boosts your immunity
By providing a holistic upliftment to the body, yoga can bring down your stress levels. It has been shown that stress is a primary reason for a weak immune system so it's a good thing that it can be managed by a regular yoga practice.
Instructors at the best yoga studios know which yoga postures are key to strengthening and supporting the immune system. Practicing them can help keep diseases at bay.
Also, one study showed that those postoperative patients who practiced yoga didn't experience considerable immune system depression, which is quite common after surgery. So for better odds of a successful recovery from surgery, reach out to a yoga studio in Solana Beach or the area near you.
Protects bone density
Yoga also promotes healthy bones. It is a weight-bearing activity, just like walking, playing tennis or running. This means that yoga puts a mild stress on your bones, forcing them into laying down new growth.
However, unlike some other weight-bearing exercises, yoga will not stress the joints or damage cartilage. Your body will get stronger by having to resist gravity and your muscles will increase in length, improving bone density.
Helps you to make better food choices
Yoga is frequently associated with mindful eating and enhanced awareness of emotional and physical sensations related to eating. As you practice yoga, you will become more in tune with your body and its needs.
This will help you avoid cravings and bad food choices more easily. Yoga will decrease your cortisol levels and increase your serotonin levels so you will feel more satisfied and happy and, therefore, be less prone to engage in stress eating.
Helps your relationships
With its happiness-boosting and calming effects, there is no doubt that yoga is good for all your relationships, particularly your romantic ones. By teaching you compassion and patience, yoga can boost the psychological connection between you and another person.
Once your spirit and mind are at peace, you will be able to react in a more positive way towards others. By boosting your self-esteem and confidence, yoga can also help you express your own wishes and needs more openly. Rest assured the time you spend at the best yoga studios is well-spent – in meditation and contemplation, calming your mind, promoting a positive energy flow, and introducing a sense of balance.
Looking for the best yoga studios in Solana Beach?
Looking for the best workout regime and a way to empower yourself? Experience all the benefits yoga can offer at the best yoga studios and classes in Solana Beach! Fit Athletic is one-of-a-kind lifestyle brand and luxury fitness club in San Diego where you can explore a number of different types of yoga, such as Ashtanga Yoga, Yoga Sculpt and Vinyasa Yoga. All you have to do is reach out to us and find the right class for you!
Our dedicated and highly qualified yoga teachers with ample experience can help you strengthen and balance your body, mind and soul. It's time to reconnect with your inner self. Call us and start your yoga journey today!
Subscribe To The Fit Blog
Monthly articles for a Fit lifestyle, straight to your inbox.
Happening On Facebook