Benefits of Drinking Kefir After a Workout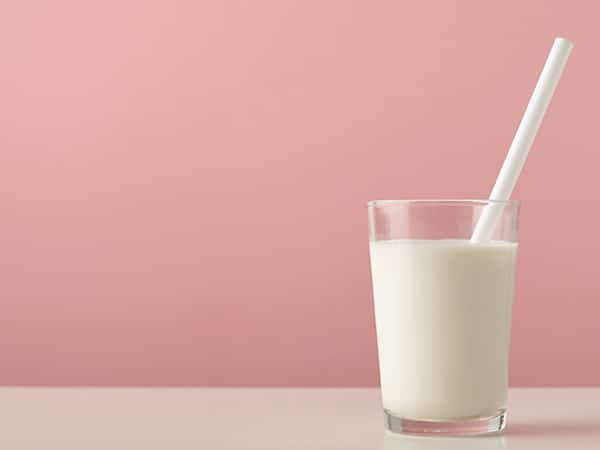 Kefir is a unique fermented beverage that contains probiotics and other nutrients that are beneficial for many things, such as improved digestion and immunity, weight control, and building lean muscle mass. While most kefir products are cow, goat, or sheep milk based, there are 3 basic types of kefir: dairy milk kefir, coconut milk kefir, and water kefir. For the purposes of this article, we will focus on the dairy milk kefirs and how you can benefit from drinking these after a workout.
What is Kefir?
Kefir is similar in taste to yogurt, only in a drinkable form. It contains many of the same beneficial bacteria as yogurt, but it is thinner in consistency and contains almost no lactose. Lactose is the naturally occurring sugar in milk.
Kefir is made by fermenting the milk kefir grains. These aren't actually grains at all. They are gelatinous masses that have different types of bacteria and beneficial yeast mixed in with milk proteins that are capable of fermentation at room temperature. The grains are removed from the milk and can be used to make a fresh batch of kefir, similar to how sourdough starter is repurposed. The end product is a very digestible dairy beverage that is loaded with beneficial bacteria, also known as probiotics.
Nutrients and Workouts
In addition to the beneficial probiotics, dairy kefir is a good source of protein and essential amino acids. 1 cup of kefir contains approximately 10 grams of protein. The whey protein in dairy products helps your muscles to recover after exercising, according to a 2011 review in The Proceedings of the Nutrition Society. The type of protein in kefir, casein, is a slower digesting protein. This may help your muscles to synthesize the protein for longer durations of time, thus promoting muscle growth.
Kefir also contains magnesium, calcium, and vitamin D. Magnesium and calcium together are essential for maintaining a healthy and calm central nervous system. This is beneficial for regulation after intense cardio workouts. Calcium and vitamin D together are necessary for bone health, according to The National Institutes of Health. Strength and resistance training, followed by drinking kefir will benefit your bones.
The B vitamins, including B12, are abundant in kefir. B12 is a natural energy booster. If your workout is intense, zapping your energy, you would do well to have a glass of kefir to restore energy, rather than reaching for a sugary energy drink.
Weight Control
After working out, you might feel famished and want to reach for a high-sugar, high-carb snack to get a quick, but temporary, recharge. This might make you feel good for a short period of time, but it will spike your blood glucose levels unnaturally with pretty empty calories. It won't satiate you like healthy lean meals with plenty of protein and fresh produce will. You will be hungry again very quickly and may find yourself eating more than you need to.
If time is limited, and sitting down to a meal isn't possible, consider having a nutritious smoothie made with kefir and fresh fruit. The Harvard School of Public Health noted in 2014 that "full-fat dairy may help control weight because it promotes more of a feeling of satiety and the fatty acids in full-fat dairy may help with weight regulation".
While the newest diet trends for building strong bodies and controlling weight are leaning more toward eliminating grains, sugar, legumes, and dairy, there is some hard evidence that the protein, probiotics, and other nutrients found in fermented dairy may be the exception to current thinking. Chris Kresser, LAc, a leading authority on Paleo nutrition, refers to kefir as the "not-quite-Paleo-superfood".
The next time you finish an intense cross-training workout, a boot camp session, circuit training, or whatever you enjoy, try drinking some kefir for muscle repair, satiety, bone health, and an energy boost. Be mindful of how you feel compared to having an energy drink or a high-carb snack.
Subscribe To The Fit Blog
Monthly articles for a Fit lifestyle, straight to your inbox.
Happening On Facebook