5 Reasons We Love Small Group Training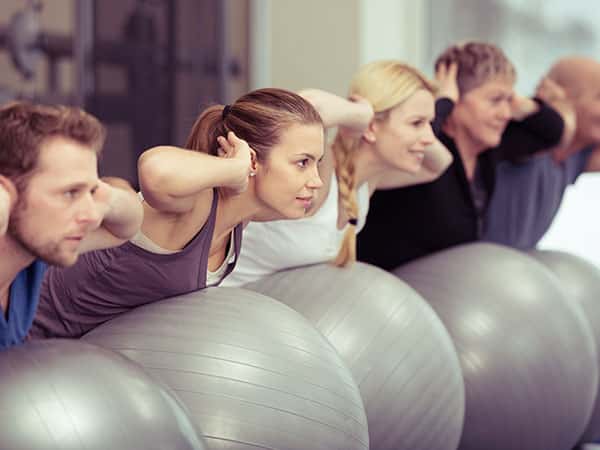 Looking for a fresh new way to kick your workout into high gear? Grab a few friends or co-workers and sweat off some calories with small group training. Whether you're training for a marathon or just prefer high intensity and cross training style workouts, here's five reasons you and your crew should try out small group training right now.
Accountability
Imagine that guilty feeling of bailing on your workout with your personal trainer or gym buddy where you couldn't show them the discipline required to get yourself to the gym. Now, imagine a group of people waiting for you, disappointed that you backed out; I guarantee you would make more of an effort to get your butt to the gym! Small group training allows you and your gang to hold each other accountable and stay on track.

Affordability
Sometimes one-on-one personal training expenses just don't fit the budget. Teaming up with some buddies to work with a personal trainer will prevent you from breaking the bank. In small group training, you still get a well-designed program with the support, knowledge and expertise of a personal trainer – but usually at a discounted rate.


Convenience
Get a group of work pals together for a small group training session before the workday begins, during your lunch break or for a healthy happy hour. Whether you're working towards a common fitness goal such as weight loss or just looking for some healthy team building exercises, small group training can satisfy everyone's schedule and fitness needs.
Fun!
It's hard not to laugh and burn extra calories when you spend time with good friends (or coworkers!) Teaming up during training is always a guaranteed good time, making the burn enjoyable and seem much less like a chore. Small group training can help to eliminate any fears you may have had of trying something new, or working out with a personal trainer. Knowing your buddies are by your side will help loosen you all up and push you to get out of your fitness comfort zones.
Results
A little friendly competition does the body good. Seeing others sweat it out and never give up will empower you to finish that dreaded last set. Just like a one-on-one training session, your small group trainer will take measurements and track your progress over time. Being able to see your results and feel the support of your fit posse will help keep your motivation soaring.
[ts_fab]
Subscribe To The Fit Blog
Monthly articles for a Fit lifestyle, straight to your inbox.
Happening On Facebook