7 Reasons We're Coo Coo for Coconuts + Recipe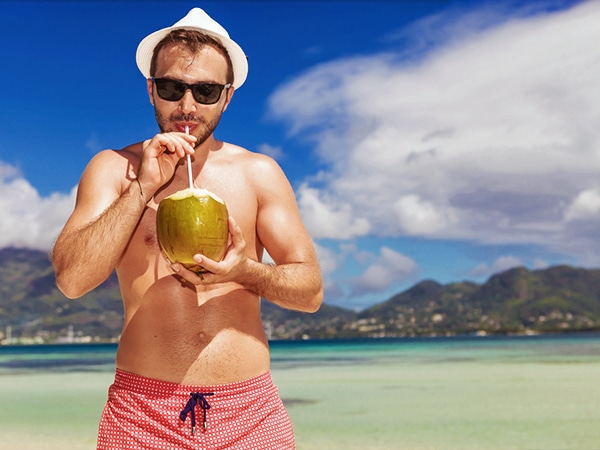 With all of the confusing and contradictory information on the subject of saturated fats out there, you might be surprised to learn that the naturally occurring saturated fat in coconut oil has AMAZING health benefits, some of which include:

1. Promoting heart health
2. Promoting weight loss
3. Supporting immune system health
4. Supporting a healthy metabolism
5. Providing an immediate energy source
6. Keeping skin healthy and youthful looking
7. Supporting proper functioning of your thyroid gland

Cooking using coconut-derived products can be an easy way to sneak this superfruit into your regular diet. If you're someone who doesn't like the taste of coconut (and many people don't), have no fear – the taste of coconut oil is very subtle. Coconut also makes a great substitute for traditional dairy, or other oils. Try this simple and delicious breakfast recipe to start incorporating coconut into your diet today:

Potato & Egg Casserole
(8-10 servings)

Ingredients:
coconut oil
1 large yellow onion, peeled and diced

1 bell pepper, cleaned out and diced (I use red)

4 cloves garlic, minced

1/3 cup sun-dried tomatoes, chopped

2 teaspoons sea salt, divided

8 large eggs

1 cup coconut milk (I use 'SO Delicious' brand)

1 teaspoon fresh-cracked black pepper

1-2 cups shredded cheese (optional)
1 can organic black beans, drained

3 cups diced red potatoes

Instructions:

Heat the oven to 350°F. Lightly grease a 13×9″ baking dish with coconut oil.

In a lightly oiled pan (using coconut oil), add the onion, yellow bell pepper, garlic, sun-dried tomatoes, and 1 teaspoon of salt. Cook over medium heat until all the vegetables are fragrant and soft – about 5 minutes. Turn off the heat and let cool slightly.

In a separate bowl, beat the eggs thoroughly and whisk in the milk. Whisk in the remaining teaspoon of salt, and the black pepper. Stir in the cheese, potatoes, black beans and vegetables from the skillet. Pour the whole mixture into the prepared baking dish. (At this point the casserole can be covered and refrigerated for up to 24 hours.)

When you are ready to bake the casserole, bake for 40 minutes or until the eggs are firm and the top is slightly golden. A knife inserted in the center should come out clean. Top with fresh avocado – delish!
[ts_fab]
Subscribe To The Fit Blog
Monthly articles for a Fit lifestyle, straight to your inbox.
Happening On Facebook