Benefits of Joining Fit Group Fitness Classes
There are many mental, physical, and emotional benefits to incorporating group exercise into your daily routine! Group fitness is any form of fitness performed in a group setting, led by a personal trainer or group instructor. At Fit, we have a variety of group fitness classes for all locations and all levels. Here are our favorite benefits for joining a group fitness class at Fit.
Group Fitness and Quality of Life
Whether you're adding in a Vinyasa yoga class after work or sweating it out in a spin class, studies show that members who participate in group fitness classes find a better quality of life and feel less stressed in their day-to-day activities.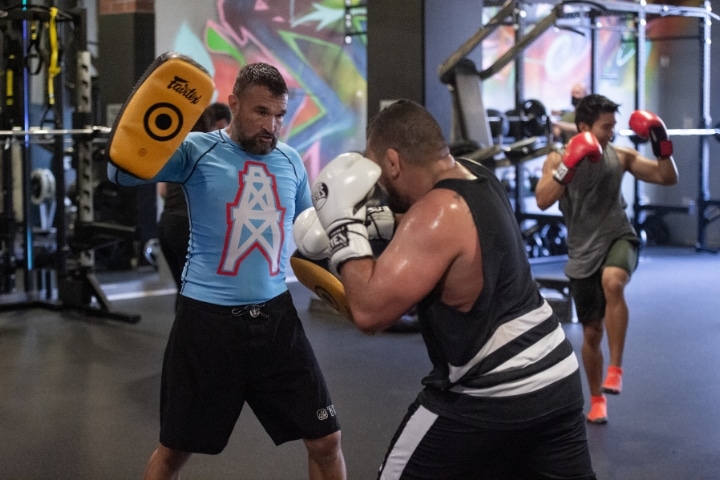 They have also reported having better physical, mental, and emotional benefits than individuals who do not exercise in group fitness classes. This can largely be attributed to attending classes that provide a sense of community. The feeling of being synced in with a like-minded group, encouraging one another, and training together is incomparable to working out and training alone. In addition, that incredible mood-booster carries over to members' moods altogether: feeling more equipped to handle stressful situations and higher quality of life!
Mental and Emotional Benefits
The mental benefits of group fitness and working out as a group are shown to increase when incorporated into a daily routine. Members in studies showed mental health improvements as feeling more clarity in decision making, less anxiety in stressful situations, and feeling more positive throughout a busy day.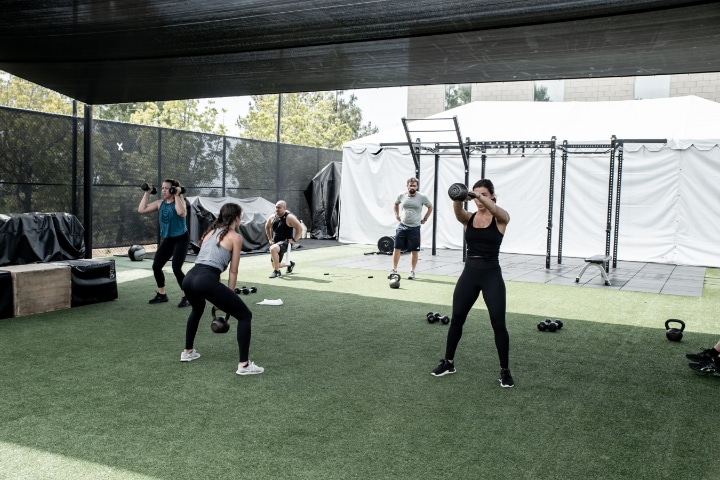 In addition, after your leave a sweat-filled workout, you may find yourself with an "after-glow effect" or feeling the result of endorphins released from the exercise. Endorphins are chemicals produced by the body to relieve stress and pain, which is why you may feel less stressed after a group fitness workout.
Physical Benefits
Physical benefits can include muscle mass increase, body fat decrease, improved coordination, and even disease prevention. With our group fitness classes ranging from 30 minutes to an hour, it's easy to incorporate a quick yet effective workout into your daily routine. As well as feel motivated to reach your wellness goals with the community that surrounds you!
Group Fitness at Fit Athletic
Group fitness can help you connect with family or friends in a fun social setting while still receiving the physical, mental and emotional benefits of exercise. With five Fit Athletic locations, there's plenty of Group Fitness classes to choose from for various interests and levels.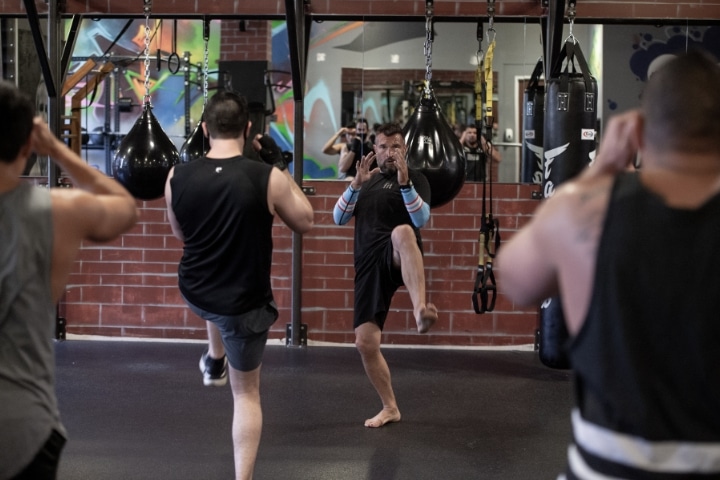 Join us all summer long with unlimited group fitness classes! With a Fit membership, you can quickly jump into lively new fitness classes, as well as try customized personal training programs to reach your fitness goals. In addition, by joining our all-club membership with friends and family, you'll gain access to multiple pools, an array of amenities, and events all year long.
With a Fit membership, you're able to gain access to unlimited group fitness classes–  view a class time that works in your schedule here and sign up for your Fit membership today!
Subscribe To The Fit Blog
Monthly articles for a Fit lifestyle, straight to your inbox.
Happening On Facebook